berkenaan titile di atas , korang paham kan?
haha , mblaq akan mengacara satu variety show.
actually , variaty show ni is the oldone.
but its been past from generation to generation.
have heard
idol army star variety show
? well , haha, curious hah?
mblaq akan mengacara rancangan ni untuk season 5 . that gonna be broadcasting in korea on 12 december 2009 . i've been looking for the series ever since then , but istill cannot find it tho,
season 1 -SUPER JUNIOR H
season 2-FT ISLAND
season 3-2PM
season 4-KARA
and now , season 5-MBLAQ.
this show is freakingly amazing yaww.
i love season 1,2 and 3.they are so hawtt mann.
haha,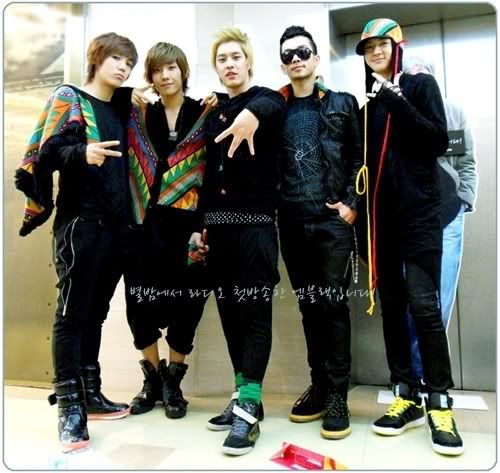 and check out this link , if u wanna better description:
idol army jjang!